Courtesy Texas A&M-Commerce Sports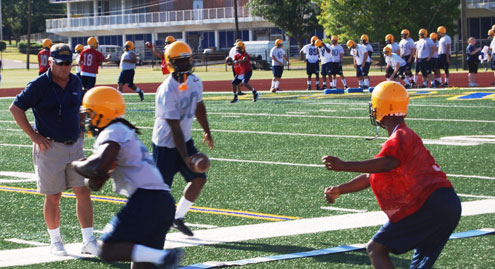 Wednesday was a day of pictures and meetings as the 2008 Texas A&M University-Commerce football team assembled for the first time.

However, the fun and the excitement shifted to Memorial Stadium on Thursday morning. Despite the 90 degree temperatures, the Lions coaching staff put the 92 players through 20 segments of practice for the initial fall practice with the season opener just 23 days away.

The Lions will assemble each day leading up to the first contest at various times in preparation for the season opener on August 30 at Northwestern State in Natchitoches, Louisiana.